Fri, 09/26/2008 - 04:12 —

carrdora
Why did Louis Vuitton carry two different ad campaigns for Fall/Winter 2008/09 season is an issue for their marketing dep. They send forward quite opposite messages. Is it well for a brand to undergo such dichotomy?
Anyway, this particularly ad campaign featuring a fierce looking Eva Herzigova is shot at Corona Park in Queens, New York (the Unisphere is practically the second character) by famed photography duo Mert Alas and Marcus Piggott. The lights, the colors, the styling, and the attitude - it looks like a Sci-Fi movie, a very posh one...with Eva channeling Sky Captain and Marc Jacobs as director.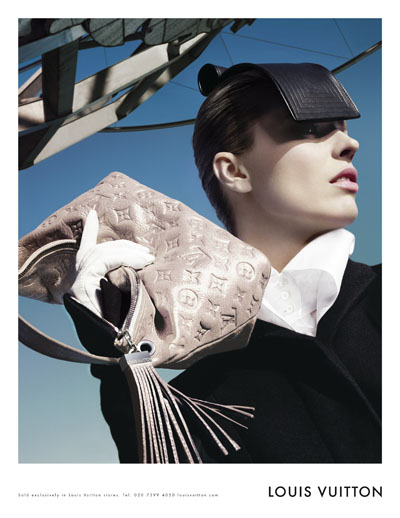 Model: Eva Herzigova
Photographer: Mert Alas and Marcus Piggott