Wed, 10/08/2008 - 07:18 —

carrdora
Tiffany & Co. gets a sweet new look this season  with the latest ad campaign "Some Style Is Legendary". The ads, shot by Michael Thompson, feature models Shalom Harlow, Sasha Pivovarova, Liya Kebede, Lily Cole, Hye Park, Guinevere van Seenus and Diana Dondoe sporting some amazing pieces of jewelry.

The girls evoke different style eras starting from the glamorous forties embodied by Shalom to bohemian Lily Cole or contemporary Diana Dondoe. The eclectic mix of classic and modern jewelry aims at a younger shopper than the usual Tiffany customer.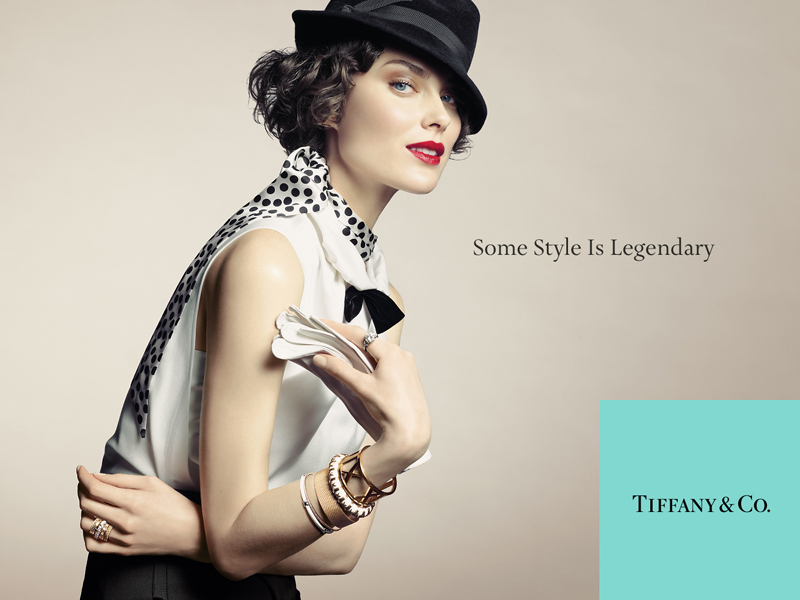 Photographer: Michael Thompson
Models:  Shalom Harlow, Sasha Pivovarova, Liya Kebede, Lily Cole, Hye Park, Guinevere van Seenus, Diana Dondoe