Thu, 01/10/2008 - 05:16 —

carrdora
Even if this is not really related to fashion the art direction is haute-couture-worthy. The sixteen edition of Lavazza calendar is suggestively named "The Most Majestic Espresso Experience". Photos by Finaly MacKay. On the cover: model Cover: Sofie Nielander. Seductive looks and sumptuous sets, the queens of the calendars invite you to the royal court for a majestic experience. Every self-respecting queen has her king and the king of the calendar is, obviously, Lavazza espresso: the coffee that reigns supreme in every image.
Models: Sofie Nielander, Maria Dvirnik, Xiuli Gao, Anna Sjoberg, Cicely Telman and Awoi Mac Bullen Geu.
January-February 2008
March-April 2008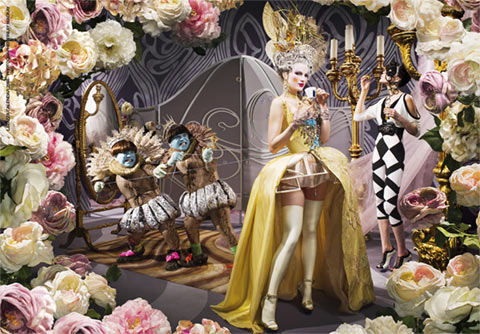 May-June 2008
July-August 2008
September-October 2008
Lavazza November-December 2008